Ekincare, an AI-based healthcare startup raises $15M in Series B Round
4 months ago
Rituka M
In a Series B funding round, Ekincare, operated by Aayuv Technologies Pvt. Ltd announced their latest fundraise. Led by HealthQuad and Sabre Partners, the round closed at $15 Million ("`~Rs. 114 Crores). In addition, existing investors Eight Roads Ventures, Ventureast, Siana Capital and Endiya Partners also partook the round.
In 2015, Kiran Kalakuntla and Srikanth Samudrala launched Ekincare in an attempt to create a medical records platform. To transform the healthcare ecosystem in India, the founders built a patented AI & deep analytics technology. Gradually pivoting towards becoming a B2B health benefits provider, Ekincare is India's most advanced platform for health benefits. Being based in Hyderabad, the company aims to proactively aid in the growth of the corporate health and wellness market.
With over 200 employees, Ekincare has engaged over 2M users since inception. They are trusted by customers like S&P Global, Target, ThyssenKrupp, Airbnb, Xpress Bees, Nykaa, Flipkart as well as small and medium enterprises (SMEs).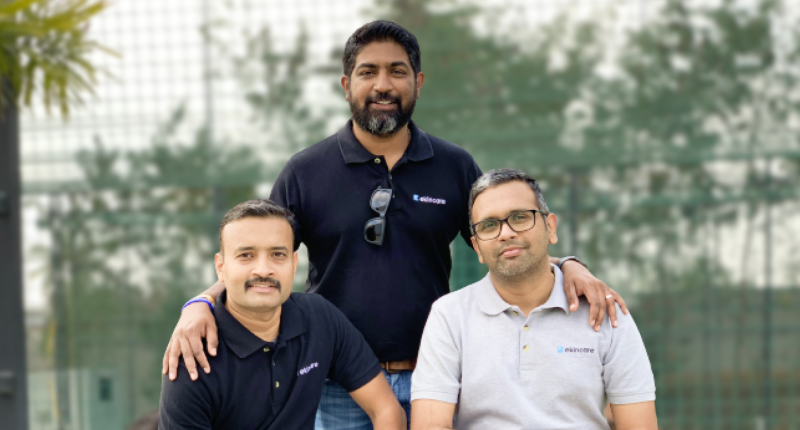 Funds Raised by Ekincare And A Few Thoughts
With their Series B round, Ekincare raises $15 million, two years after their Series A round in 2019. Dexter Capital exclusively adviced on the financials of this transaction. Consequently, these funds will go towards growing the company. Moreoever, this fresh capital will also go towards simplifying the user experience.
Onboarding two new investors, Ekincare in on a path to seize the market. However, speaking on the raise, Kiran Kalakuntla, co-founder, Ekincare, said; "We expect to grow by another 3x post this round. In a post-pandemic world, employee well-being has increasingly become the focal point of every employer's strategy. Our patented platform considers behavioural data and uses it to personalize an employee's health benefits journey, resulting in higher benefits adoption, employee engagement, and better health outcomes. The longitudinal depth of this information is helping payers underwrite health risks better, in turn making healthcare affordable for employers."
In addition he said, "Our patented platform considers behavioral data and uses it to personalize an employee's health benefits journey, resulting in higher benefits adoption, employee engagement, and better health outcomes."
On the other hand, Ajay Mahipal, Director, HealthQuad noted that Ekincare is growing at a CAGR of 150%, and its platform is used by more than 400 corporates and millions of employees. In the same vein, Arvind Chari, Principal, Eight Roads Ventures said, "Their platform is ready to address the surging demand from corporate clients to provide more comprehensive support for their employees. Moreover, throughout the pandemic, Ekincare has shown resilience and also added marquee corporate customers."
Comments
comments