Hyderabad, the next Space Tourism hub?
3 months ago
Rituka M
After the successful launch of Skyroot's Vikram-S and Dhruva Space's 2 nanosats, the space tech market is abuzz in Hyderabad. Additionally, Telangana recently launched India's first integrated rocket design, manufacturing, and test facility. This will be facilitated by the Skyroot Aerospace facility.
Aiming to transform Telangana as the Space Technology Capital of India, the government has been taking various steps in this stead. The next milestone that Skyroot aims to reach is making space travel open for all. Moreover, they aim to make it affordable and accessible for all. The brilliant teams have already hit the drawing board to kickstart the development of reusable rockets and space capsules. Stressing on satellite launches being the first step to making reusable rockets a reality, Chandana says; "It is our target to develop reusable rockets in the next 5-8 years, followed by capsules to ferry humans. Reusable rockets will be humongous – taller than 30-story buildings and weighing several hundreds of tonnes. This will require a lot of investment and tech demonstration." Skyroot aims to secure a PPP such as ISROxGaganyaan to ensure it can reach its goal through a joint program.
Alternatively, Dhruva is working on two multiple payload platforms; – a 30kg satellite called P-30 and a 90kg one called P-90, besides working on launching constellations of 100-500 satellites. Dhruva can assist in critical elements related to the human spaceflight program, such as large solar arrays, sensors that go into spacecraft, inflatables as well as astrobiology
Trial Space Running Balloon Facility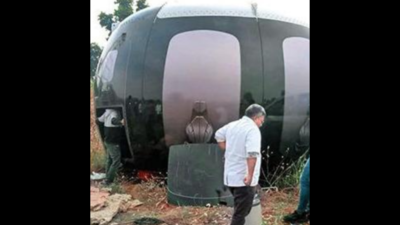 Space tourism is the future, and companies across the world have been developing technology to make it possible. Tata Institute of Fundamental Research's (TIFR) Balloon Facility at Hyderabad has become a popular testing ground for space tourism. Earlier this month, the scientists at TIFR did a test run in collaboration with Spain-based Halo Space, a global space tourism company. The trial run was successful in making a 39 km trip to the sky and back. The vehicle once made commercial will be able to carry 6 to 8 people.
This is the second project by TIFR and the first one was in collaboration with a Singapore-based firm. "The objective is to take people up to the stratosphere from where they can see the edge of the Earth". Adding to that, "We were approached by the company to carry out this test since we specialize in dealing with large balloons. The one that we launched on Wednesday was 2.87 lakh cubic meters in volume carrying an 800 kg payload says Devendra Ojha, chairperson of the TIFR".
Comments
comments