Kheyti wins Prince William's Earthshot Prize Worth £1Mn!
3 months ago
Rituka M
Hyderabad-based Kheyti, a technology solution provider for farmers won the Earthshot prize worth £1 Million for the 'Protect and Restore Nature' category.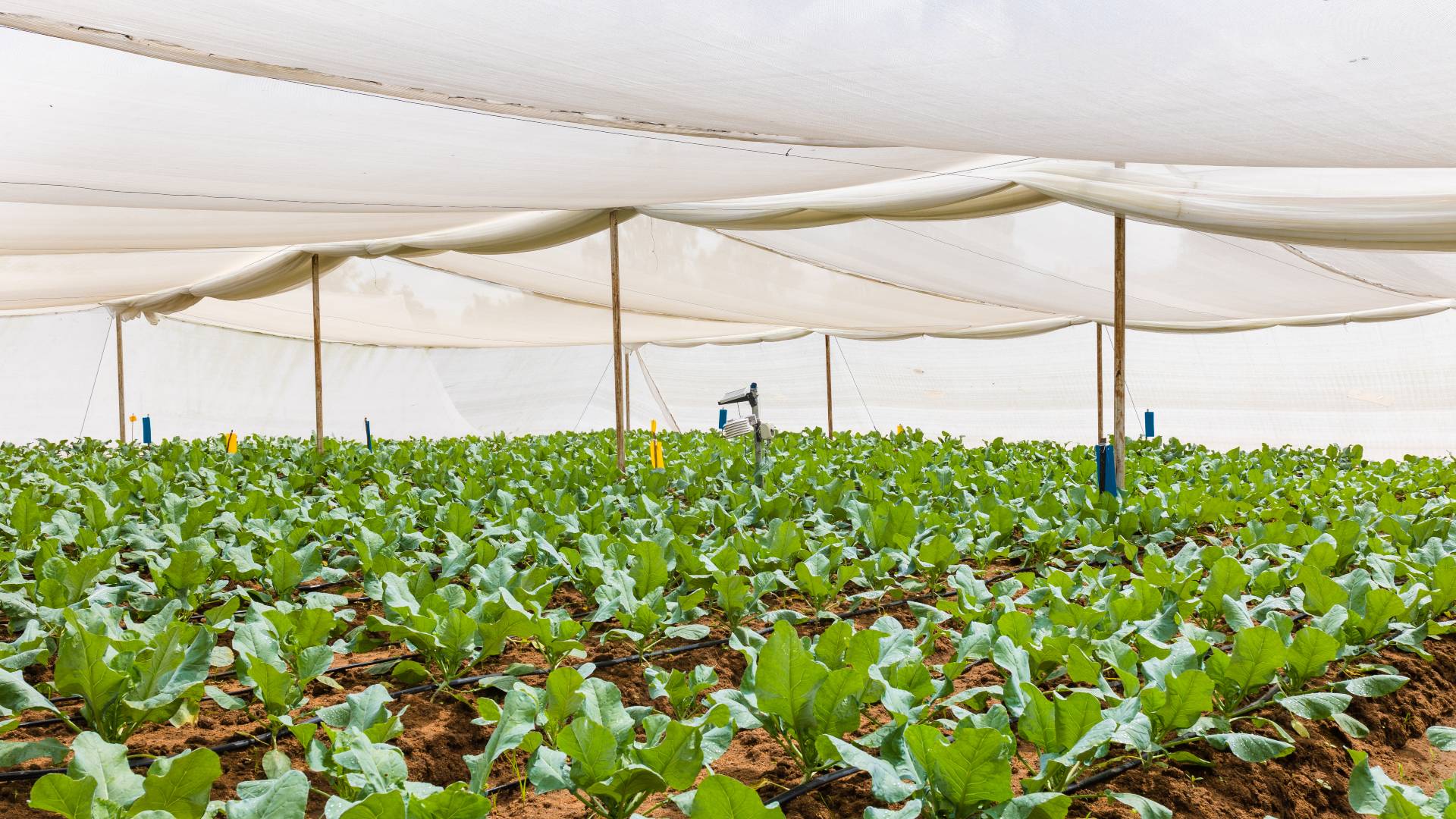 Kheyti was founded by Ramana Gupta, Kaushik Kappagantulu, and Sathya Raghu V Mokkapati in 2015. The intention was to design and implement low-cost farming solutions. Thereby, enhancing yields and predictability of produce. Developing a simple yet notable solution, Kheyti's Greenhouse-in-a-Box enables small-hold farmers to protect their crops from unpredictable elements and destructive pests. Additionally, Kheyti also provides training and support to the farmers so they can utilize this solution optimally.
The Greenhouse kit consists of a modular greenhouse and a drip system. This ensures that the small farmer is able to use 90% less water, grow 7 times more food, and have a steady dependable income. Moreover, this costs 90% lesser than a standard greenhouse. Currently, 1000 farmers across 6 states in India have a Kheyti greenhouse. With 1500 farmers onboard, Kheyti intends to reach 50,000 farmers by 2027.
Upon receiving the Earthshot prize, CEO & Founder Kaushik said;
"We are honored to be recognized by The Earthshot Prize this year. The world depends on its small-hold farmers and yet their lives are amongst the hardest on earth. Our Greenhouse-in-a-Box is empowering farmers in India today. The steps we have already taken at Kheyti are now building to change farmers' lives at scale."
About EarthShot 2022
With the aim of recognizing solutions that are positively impacting the natural world and working on environmental issues, Prince William and David Attenborough launched the Earthshot Prize in 2020. This prize is awarded annually to five winners each year for their contribution to environmentalism. Inspired by the UN Sustainable Development Goals, the Earthshot prize has 5 categories. They are 'the restoration and protection of nature', 'air cleanliness', 'ocean revival', 'waste-free living', and 'climate action'.
The Earthshot council declares the winner after thorough scrutiny. And, it is a diverse team consisting of Prince William, Her Majesty Queen Rania Al Abdullah of Jordan, Sir David Attenborough, Dr. Ngozi Okonjo-Iweala, Indra Nooyi, Shakira Mebarak, Christiana Figueres, Luisa Neubauer, Cate Blanchett, Yao Ming, Daniel Alves Da Silva, Ernest Gibson, Hindou Oumarou Ibrahim, Jack Ma, and Naoko Yamazaki.
Aiming to make a stark difference in the next decade, Earthshot intends to achieve massive success in its goals. Further, they intend to prioritize their focus on restoring ecosystems, protecting natural carbon stores, and developing a strategy for regenerative agriculture. Moreover, through this prize, Earthshot intends to enable these companies to scale their sustainable solutions.
Winners from other categories
Out of a necessity for a better solution to charcoal stoves, Charlot Magayi began Mukuru Clean Stoves. Mukuru Clean Stoves use processed biomass made from charcoal, wood, and sugarcane. Thereby, burning cleaner creates 90 percent lesser pollution than an open fire and 70 percent lesser than a traditional cookstove. Costing just $10, this solution halves ongoing fuel costs and reduces time spent collecting wood. With over 200,000 people in Kenya using Mukuru Clean Stoves, they are saving $10 million in fuel costs and also saving lives. Building a sustainable solution, Mukuru aims to empower women, provide employment in Kenya and make a difference.
The Great Barrier Reef, off the coast of Queensland, is in immense danger due to global warming. Additionally, the flora and fauna surrounding the area are prone to recurring bushfires. In order to defend the reef, the region's indigenous rangers are essential. Yet, only 20% of them are women. To solve this and ensure wider participation; the Queensland Indigenous Women Rangers Network has developed a program to build the next generation of women rangers. Having trained over 60 women, encouraging new conservation approaches by sharing knowledge and telling stories; they provide critical insight into one of the most important ecosystems on the planet. This recognition will enable the indigenous women rangers to span the planet and help repair ecosystems from Hawaii to Nepal and Tanzania.
Build A Waste-Free World: Notpla
Plastic is an ever-growing concern for the depletion of our planet and has reached record levels in recent years. London-based start-up Notpla, founded by Pierre Paslier and Rodrigo Garcia Gonzalez believes the solution lies in the seas. As a sustainable alternative to plastic, Notpla has developed a 100% natural and biodegradable range of plastics from seaweed and plants. Their products include a bubble to hold liquids, a coating for food containers, and paper for the cosmetic and fashion industry. This year, Notpla replaced over 1 million takeaway food boxes for Just Eat Takeaway.com. Potentially in the future, Notpla aims to eliminate 100 million plastic-coated containers in Europe.
The impact created by Notpla is massive. Seaweed farming captures carbon twenty times faster than trees. This solves the foremost issue causing the depreciation of Earth. Secondly, eliminating plastic reduces waste in the ocean, leading to a cleaner ecosystem. And lastly, it creates newer opportunities for the fishing communities.
Fix Our Climate: 44.01
In order to restrict global warming, it is essential to eliminate CO2, and Oman's 44.01 is doing this by mineralizing CO2 permanently. Founded by
Talal Hasan, 44.01 removes CO2 permanently by mineralizing it in peridotite, a rock found in abundance in Oman as well as in America, Europe, Asia, and Australasia. This process differs from 'carbon storage' and removes CO2 from the environment forever. This happens naturally over several years, but 44.01 accelerates this process by pumping carbonated water into seams of peridotite deep underground. This provides for a much more cost-effective, scalable, and safer solution.
With their first project, 44.01 will mineralize 1,000 tonnes of locally-captured CO2 every year until 2024. Moreover, they intend to expand internationally with an aim to have mineralized 1bn tonnes of CO2 by 2040.
Comments
comments